Tell us about yourself and what you did before opening your first Kickboxing studio in London?
Nicolas Antoine: I had been a "Sensei", a teacher of Kickboxing, for 15 years in a branch of the Xen-do club in London and had managed several clubs for 10 years. I'd got to the grade of 5th Dan over the years.
Where does the name "Ryu Kai" come from and what is the uniqueness of your project?
Nicolas Antoine: "Ryu" means "dragon" and "Kay" means "gathering" or "meeting", so it's the "Dragon Gathering". I have always been fascinated by dragons, by their power, and their mystical and majestic side.
For the record, "Ryu" was my favourite character in the game "Street Fighter II", which prompted my mother to enrol me in karate, my first martial art. It can be said that without Ryu I might not be here today!
As for the meaning of "gathering", it is important to me that everyone can come along and feel the power and confidence gained through kickboxing. 
Is Kickboxing only for super fit experts?
Nicolas Antoine: No, it is aimed at absolutely everybody, from all backgrounds, men, women or children from 4 years old. Classes are adapted according to age, fitness level and experience.
The real uniqueness of the project is that I make Kickboxing open to everyone because it's low impact and nobody risks getting hurt. It's not intimidating: everyone can feel comfortable expressing themselves with confidence.
We offer beginners courses accessible to everybody;  advanced courses which are for the most experienced in the martial arts; and specific courses such as sparring (controlled light combat), self-defence and women only classes.
We also offer courses for children from 4 to 6 years old, 7 to 10 years old and a course for teenagers from 11 to 15.  I strongly believe in the benefits of the values conveyed to children ​​by Kickboxing and Japanese martial arts.
What are the health benefits of Kickboxing?
Nicolas Antoine: It's all in one!
The training is very dynamic. It's both cardio and fitness. All the muscles of the body work at the same time. For example, if we take the whip multiple kick, it requires a lot of core-strength and balance.
At the same time, Kickboxing is a good remedy for chronic diseases like osteoarthritis and all posture problems like scoliosis, lower back pain and back pain in general.
There are also benefits from a mental health perspective. The adrenaline of training releases accumulated stress. After a session, you release stress and you feel lighter and more focused.
The benefits for your mental health are as important as for physical health.
How did you get started opening a Kickboxing studio in London in 2021? How did you prepare for this project?
Nicolas Antoine: The impetus came from feeling limited in the technique of the martial art I was teaching in the club. I wanted to offer my own art, one that was more effective and more 'upmarket'.
A more effective martial art in the sense that I wanted the style of boxing to be more elaborate, and more upmarket meaning enhanced teaching, with a more personalised and tailor-made relationship with the client.
On the technical side, I also incorporated the use of the knees and elbows for close range and self-defence combat.
I started teaching the technique privately, independently, and in the outdoors, which allowed me to develop my private clientele, and it is in this context that I met my business partner.
Did you encounter any difficulties? 
Nicolas Antoine: It took us a few months to find the premises because I had a precise idea of ​​what I wanted. The location was a key factor, as well as the fact that the premises had to be on the ground floor, which necessarily limited our options.
One of the challenges we quickly met was to find a landlord who would trust a business with no history in London.
We were very lucky to find a landlord who understood we were going to bring a lot to the local community of Notting Hill, adults and children alike.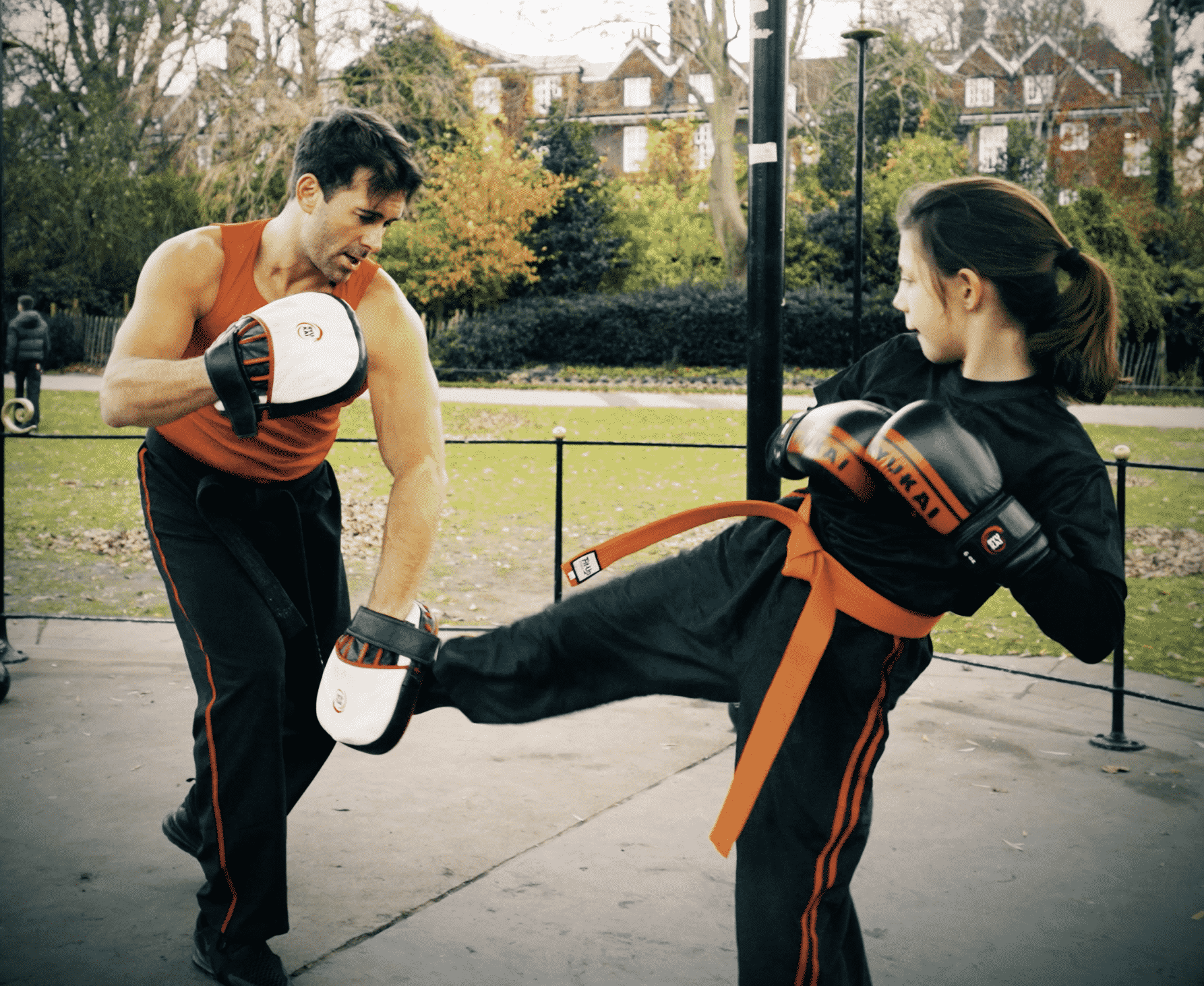 How has FTC supported you? What has been our added value for you?
Nicolas Antoine: Antoine provided essential support on all levels! From securing the premises to managing everything related to the administrative side and representing us with the various authorities.
We had both technical and practical problems, in particular fire safety that took months to resolve. We had to review the layout of the entire premises and the staircase to get around this problem and be up to standard.
In addition, Antoine introduced me to trusted service providers; in my case an architect, a builder, and the IT/telecom providers, who helped me a lot.
The support of French Touch is essential, especially when you open your very first business.
Your location is incredible since you are right at the Notting Hill Gate tube exit. How important are premises to your business? (location, rents etc.)
Nicolas Antoine: The premises were at the heart of the project. Most clubs are in basements. I wanted an open space with high ceilings. The space had to feel upmarket.
In addition, I wanted to be on the ground floor so that the training sessions were visible from the outside to give us maximum publicity.
The borough of Kensington and Chelsea seemed ideal for introducing our art to families and children.
Today, this location is perfect! We couldn't have found any better.
What is your development strategy now?
Nicolas Antoine: We have a great brand and a magnificent dojo. It is this model that we would like to expand to offer this unique art to as many people as possible.
In the next 2 years we would be looking at quickly opening a second studio in Marylebone or Kensington.
In the next 7 years we are planning to have studios in all the premium areas of London. Thereafter, the project is to open franchises in the international capitals of the world.
Based on your experience, what advice would you give to other entrepreneurs wishing to establish themselves in London?
Nicolas Antoine: To take the time to get the support you need and to choose your partners well.
For me, gut feeling is important. I had an immediate connection with my current partner. I had no qualms refusing several business partnerships before him.
My second piece of advice would be to believe in your project and think about how to stand out from the crowd within your own industry.
You have to be demanding, have an eye for detail and have self-confidence.
Find a strategic location, even if it takes a little more time – don't rush. You have to be prepared to make the right concessions, for me the location was essential.
Come and discover our Dojo! An app is also being finalised. You can book your free trial lesson as a group lesson or take advantage of our £20 private introductory lesson offer. Bring your friends!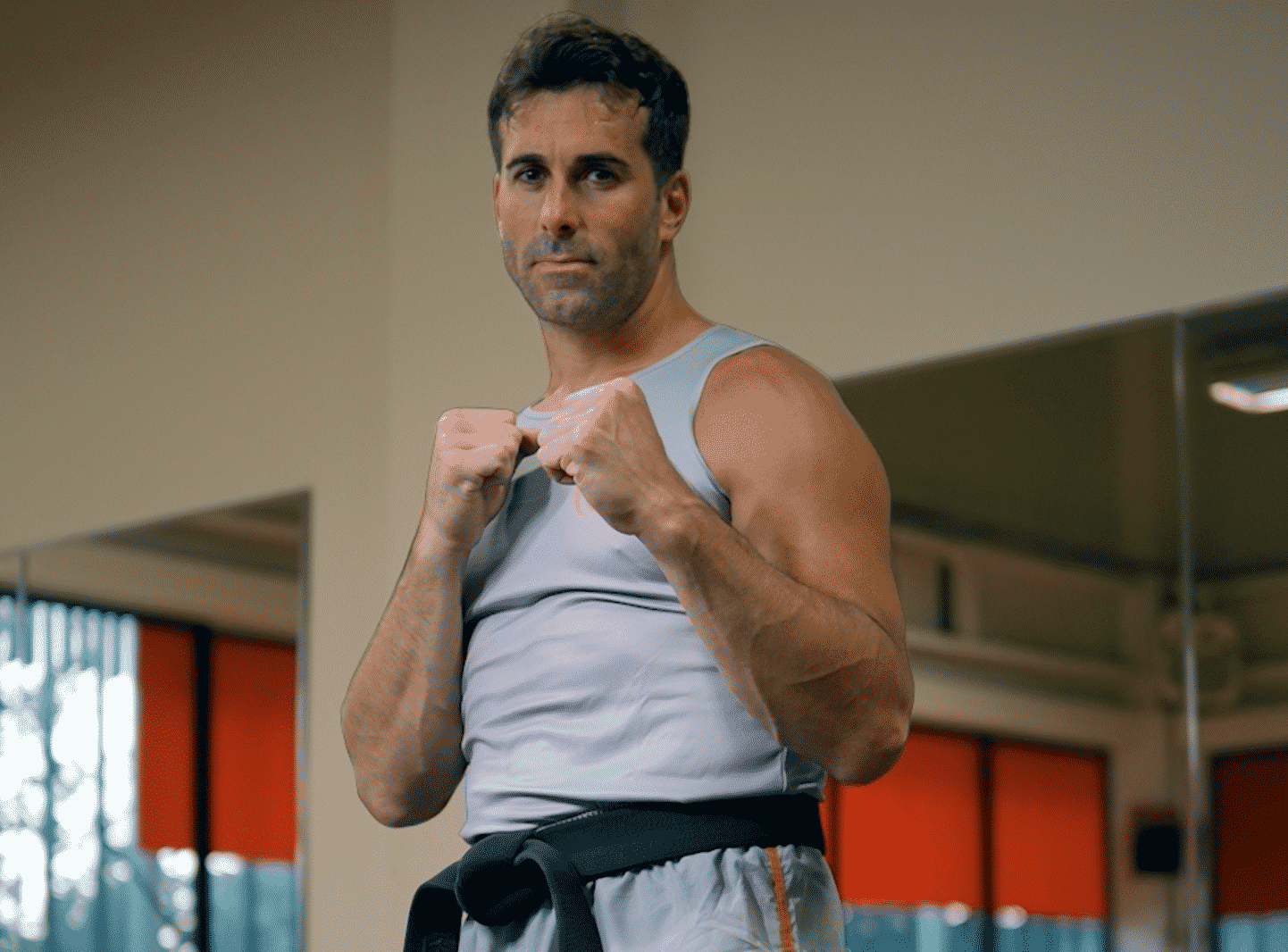 Ryu Kai
Address: 117 Notting Hill Gate, London W11 3LB
Website : https://www.ryu-kai.com
Instagram :  https://www.instagram.com/ryu_kai_martial_art/
To see the challenges solved by FTC read the Ryu Kai case study.